When you create and Event in Watchity, you can stream to TikTok. You can add the connection to TikTok from the Event configuration.
Launch the TikTok app on your mobile device.
Tap the "+" and swipe right until you reach the "LIVE" option.
Under the "Go live" button, tap "Cast to PC"🚨
TikTok will show you the stream key and RTMP url.
Paste the obtained RTMP and stream key in Watchity.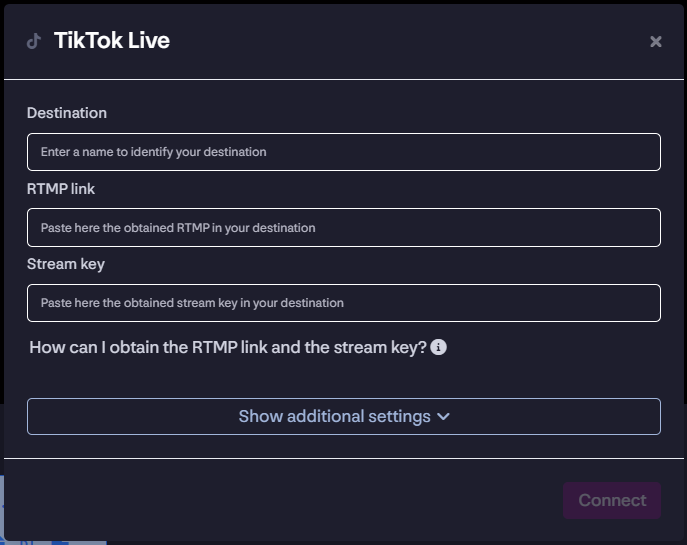 6. Once the connection is made, you will receive the preview of the signal in the TikTok app and you will be able to press the "Go live" button.
🚨 Who can create broadcasts via RTMP in TikTok? #
To have the option to broadcast via RTMP ("Cast to PC") enabled, a TikTok user must have at least 1,000 active followers.
However, the social network TikTok does not automatically approve all accounts that meet this requirement. It is still a beta feature and other requirements may be taken into consideration. Contact TikTok for more information.